Pupils in years 1 to 6 return to school on Wednesday 3rd September 2014
Erdington Hall P S @ErdingtonHallPS
9 Aug RT @22Gards: Nearly at 60k followers! Will be giving away a signed pair of boots when hit 60k! Rt!
4 Jul Erdington Hall choir are rehearsing today at Ladywood ARC for their forthcoming performance at Symphony Hall http://t.co/jKVP6TlUER
1 Jul Great day at Highbury Hall today for the Ninestiles Trust Pupil Councils.
23 Jun RT @PE_stedcamp: @ErdingtonHallPS taking in the commonwealth spirit @KingsburySSP CWSD with their @Mo_Farah 'mo-bot' #inspiring http://t.co…
11 Jun Erdington hall winners of best partner school with Aston Villa for Spring term 2014!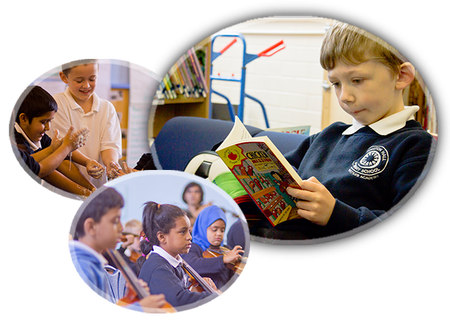 End of a Busy Year
This is the last newsletter of the school year and sadly we need to say goodbye and good luck to three valued members of staff, Mrs Brewer, Miss Badesha & Mrs Hughes. Mrs Brewer has been part of our family for 20 years and retires today, she has taught many of the children in the local community and we wish her a fond farewell and a very happy retirement. Miss Badesha is pursing her career in education and Mrs Hughes is leaving for a new life in Australia. They have all left a footprint in our school with their hard work and commitment and we wish them every success in the future.
Congratulations to Miss White and Miss Hussey who are getting married in the summer. Miss White will be Mrs Cooke and Miss Hussey will become Mrs Cable.
We are pleased to welcome three new members of staff who will be joining us in September, Mrs Bashir who will be our new Reception teacher, Miss Halford who will be teaching in year 4 and Mr Barker who is our new Assistant Principal responsible for years 5 & 6. We look forward to working together with them in September