Congratulations to Year 4 Multi Skills Team - 1st place in the Kingsbury Cluster Competition
Erdington Hall P S @ErdingtonHallPS
2 Sep RT @NinestilesLKEN: Great talk today from @richardgerver for @NinestilesTrust staff CPD - hilarious and thought-provoking #change
9 Aug RT @22Gards: Nearly at 60k followers! Will be giving away a signed pair of boots when hit 60k! Rt!
4 Jul Erdington Hall choir are rehearsing today at Ladywood ARC for their forthcoming performance at Symphony Hall http://t.co/jKVP6TlUER
1 Jul Great day at Highbury Hall today for the Ninestiles Trust Pupil Councils.
23 Jun RT @PE_stedcamp: @ErdingtonHallPS taking in the commonwealth spirit @KingsburySSP CWSD with their @Mo_Farah 'mo-bot' #inspiring http://t.co…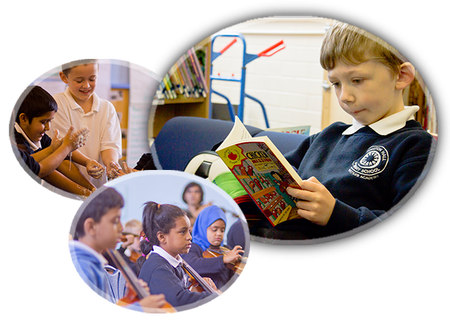 Getting to Good
We have been working very hard since our last Ofsted inspection in April and will be proud to show our successes to HMI when they visit next Monday. This will be followed by a self review which will also take place next week. Please see the accompanying letter for further details.
Wider Curriculum Activities
Quote by Mike Cladingbowl, Ofsted's Director of School Standards.
"The introduction of a new inspection framework this September places a greater weight on ensuring all schools run a broad and balanced curriculum to prepare children for life in modern Britain."
This week as part of our 'broad and balanced currulum' the children have taken part in a variety of activities:
Multi Skills Success
Congratulations to the children from years 3 & 4 who came first in the Kingsbury Cluster multi skills competition on Tuesday, against five other schools. They won by a large margin and are now in the North Birmingham Schools finals. Ange Cotter, Lead Practitioner & Sports Co-ordinator from Kingsbury School, said there was a noticeable improvement in the sporting ability of our children this year. Well Done to Tajay Perry, Alisha Sharif, Aliyah Everitt, HuddaSaif-Ullah, Muhammad Saifullah, Elijah de Montagnac, Jamal Uddin, Daniel Bench, Phrell Woodhouse & MyshaShabbir.
Dovedale Visit by Year 6
The pupils in Year 6 went to Dovedale on Tuesday for a field trip exploring caves, rivers and mountains. Whilst there they took part in a variety of activities including pond dipping and hill climbing. We look forward to reading their reports.
Choir Performance
Thank you to parents of the choir who attended the concert on Thursday. It was a wonderful performance and those that attended told us it was 'fantastic' and 'very moving'. Children in Year 3 will now be joining the choir and we are introducing a new choir after school club which will take place on Monday afternoons from 3.30pm to 4.15pm.
We hope to put on a similar performance at Christmas.