School will re-open to years 1 - 6 on Monday 7th September at 8.45am
Erdington Hall P S @ErdingtonHallPS
6 Dec 2014 RT @women4erdington: @ErdingtonHallPS yesterday. Lovely bright children: very impressed that one young man asked Jack Dromey MP about... ht…
5 Dec 2014 RT @WMQPEP: Great meeting today @ErdingtonHallPS discussing our forthcoming Peacemakers and Peer Mediation Training - looking forward to st…
17 Nov 2014 Teamwork on the low ropes at Kingswood http://t.co/ZHkDuleDgV
16 Nov 2014 A 'tired' B team try to cross the molten lava bed http://t.co/vCLYES4dzN
16 Nov 2014 Tire challenge http://t.co/sFZfG1DSTY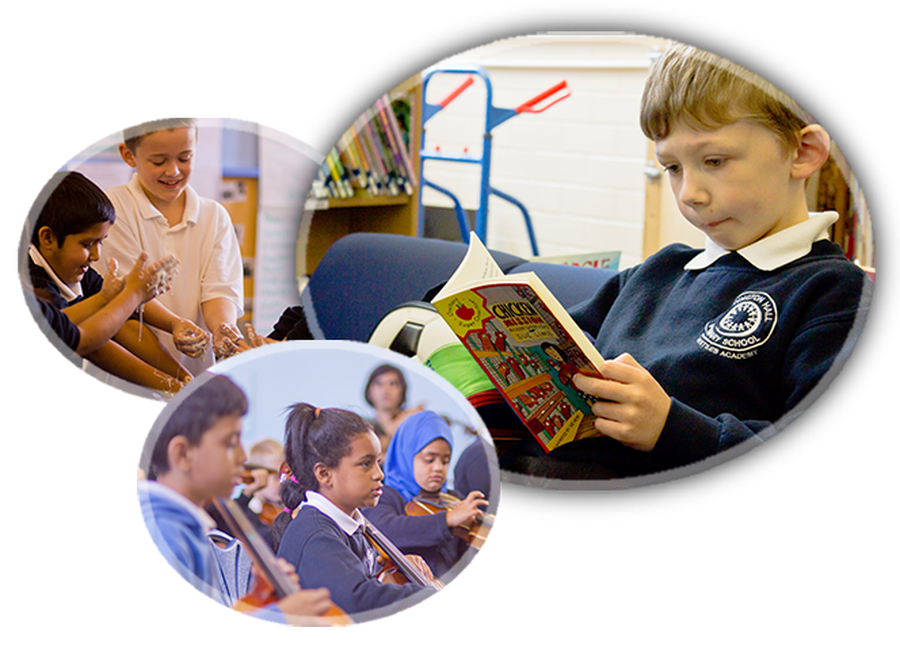 Final Newsletter of 2014-2015
A Year to Celebrate
Thank you to all our children and parents who have helped to make this another successful year.
The Wicked Wizard of Oz
On Monday and Tuesday we were wowed by the year 5 and 6 children's end of year musical. The enormous amount of work that had gone into the production was evident from the start with stunning scenery and costumes adding to an outstanding performance from the children. A special 'thank you' to the parents of Noor Ahmed, Erik Bell and Luke Spencer (and her sewing group) who helped make the costumes. It was lovely to see the support from parents who attended, with standing room only for the evening performance.
The Year 6 children have had and exceptional year. They have really raised the bar in their attitude around school and to their learning, which has culminated with our best ever year 6 sats results.
We wish them all well as they move on to their Secondary Schools.
Sports Day
Thank you to all our parents who attended sports day. We continue to forge links with Kingsbury school, enabling us to use their sports facilities. The improvement in the children's sporting ability was evident. This is a result of the improved provision provided by our Sports Coaches.
Summer Musical Gala
The following children took part in the Gala at Symphony hall on Wednesday night: Lily Mai McLaughlin 6H, Natahsa Porter 5T, Aisha Ahmed 5L, Tamiane Perry 5T, Ellie James 5T, Tahsoi Gray 5T, Ceanna Hussain 5T, Shan Dana 5L, Mysha Shabbir 4H, Aliyah Everitt 4H, Alisha Sharif 4H, Hudaa Saifullah 4H and Emmie Isaacson 4H. They were part of a choir of 500 children from schools across Birmingham. Their behaviour was impeccable and I was extremely proud to be part of this special occasion. Many thanks to Mysha Shabbir's mum who was an enormous support to me and the children.
End of Year/Eid Parties
The final celebration of this year was the end of year/Eid parties which were held today. The children were provided with snacks and drinks and enjoyed a last party with their current teacher.
Dates for the New Term
7th September - Children return in Y1-Y6
23rd October - Teacher Training Day
26th–30th October - Half Term
Best Wishes for a very happy and restful summer.