Merry Christmas and A Happy New Year
School will close for the holidays on 19th December
Monday 5th January is a Teacher Training Day
Children return to school on Tuesday 6th January
Erdington Hall P S @ErdingtonHallPS
6 Dec RT @women4erdington: @ErdingtonHallPS yesterday. Lovely bright children: very impressed that one young man asked Jack Dromey MP about... ht…
5 Dec RT @WMQPEP: Great meeting today @ErdingtonHallPS discussing our forthcoming Peacemakers and Peer Mediation Training - looking forward to st…
17 Nov Teamwork on the low ropes at Kingswood http://t.co/ZHkDuleDgV
16 Nov A 'tired' B team try to cross the molten lava bed http://t.co/vCLYES4dzN
16 Nov Tire challenge http://t.co/sFZfG1DSTY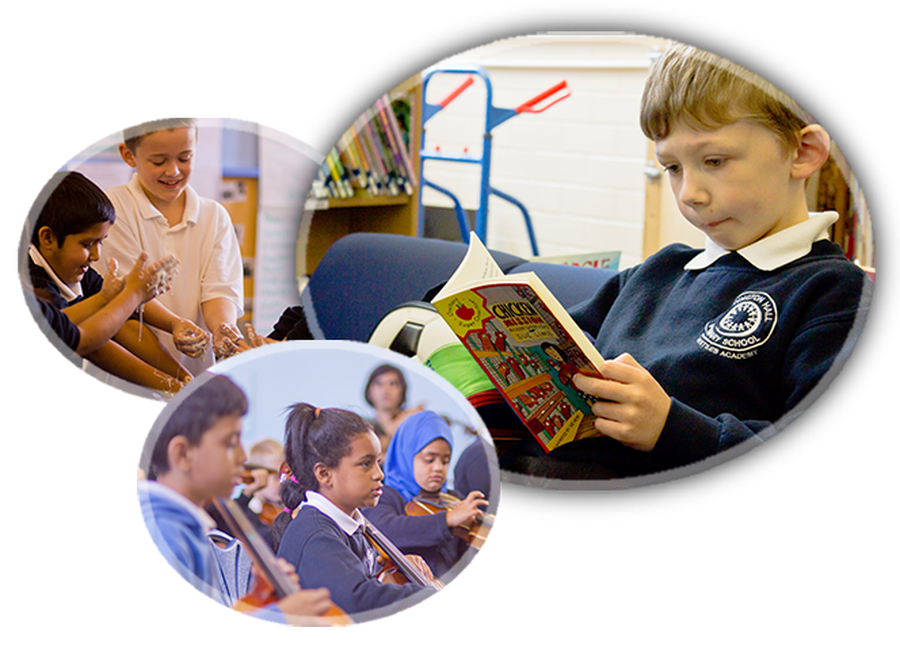 End of Term Report
This has been a long and productive term. Staff and children started with enthusiasm and this has continued to grow in momentum. We have had an external HMI visit which validated our continued quest for improvement. This term the focus has been on enriching our curriculum and this has been evidenced by the childrens' performances which have been a showcase of their work and continued progress. The pride the children have taken in their homework projects and working with their families to produce their fantastic models has been very evident.
Celebration of our Learning
Year 6 gave an outstanding Shakespeare performance which was all their own work, they wrote the scripts, monologues and settings, based on original Shakespeare text. We were blown away by their confidence and maturity in tackling the complex text with such ease.
Nursery and Reception classes were also incredible in their Nativity plays and the beautiful singing by the choir was commented on by many parents.
A huge thank you to everyone to attended our end of term celebrations.
Year 6 Enterprise Scheme
This week, the year 6 children ran their own enterprise scheme inspired by the workshop from the Coop. The children designed and made their own smoothies to sell to the school. The project has taken weeks of preparation, including the children carrying out the following tasks: consumer research, pricing up costs, designing advertisements and creating recipe cards. A massive thank you to all the children who came and bought a smoothie. We know everyone enjoyed tasting the range on offer, so a huge thank you to year 6!
Year 5 Ancient Greek Day
On Wednesday, year 5 travelled back in time to Ancient Greece! It was wonderful to see so many children and staff dressed in Ancient Greek clothing. The children took part in many activities, including: Loral making, jewellery making, writing using the Ancient Greek alphabet, competing in our own Olympic Games and enjoying a 'Banquet of the Gods!'. Thank you to all the parents for their support in making the costumes. It was a great day and everyone thoroughly enjoyed themselves.
Home/School Link Project Sharing Afternoon
Approximately 300 parents/carers have visited school over the last two week for various events, culminating with the home/school project sharing yesterday afternoon. The children in Y1 to Y5 have been doing projects on a variety of subjects this term and parents were invited to come and share the work they have produced. We have wonderful models of Volcanos, Greek Parthenon's, shields and spears. We had a fantastic turnout of parents who were able to see how their children's learning was connected. They commented 'I'm amazed at how much writing my child has been doing and how much progress he has made' 'It's so lovely to see the work being done in my child's class' 'I am so impressed with the effort the children have put into making their models'.
Monday 5th January is a Teacher Training Day. All children return to school on Tuesday 6th January 2015.