Erdington Hall P S @ErdingtonHallPS
25 Nov Some of the amazing views we saw on our expedition #aberdovey https://t.co/QTovZjmsuS
25 Nov Aberdovey-we are back at the centre after a 30hr expedition.Amazing children who kept persevering-we are now professional hikers & climbers!
23 Nov The @ErdingtonHallPS outward bound party have arrived safely at Aberdovey. Let the fun begin!
23 Nov Our adventurers have arrived at Aberdovey, West Wales. Very excited! Amazing views! Ready for our first activity... https://t.co/QmMnAKfMZ0
18 Nov Year 6 travelled back in time today at #BlakesleyHall. Fantastic hands-on experience learning about the Tudors https://t.co/WPO6F8onRZ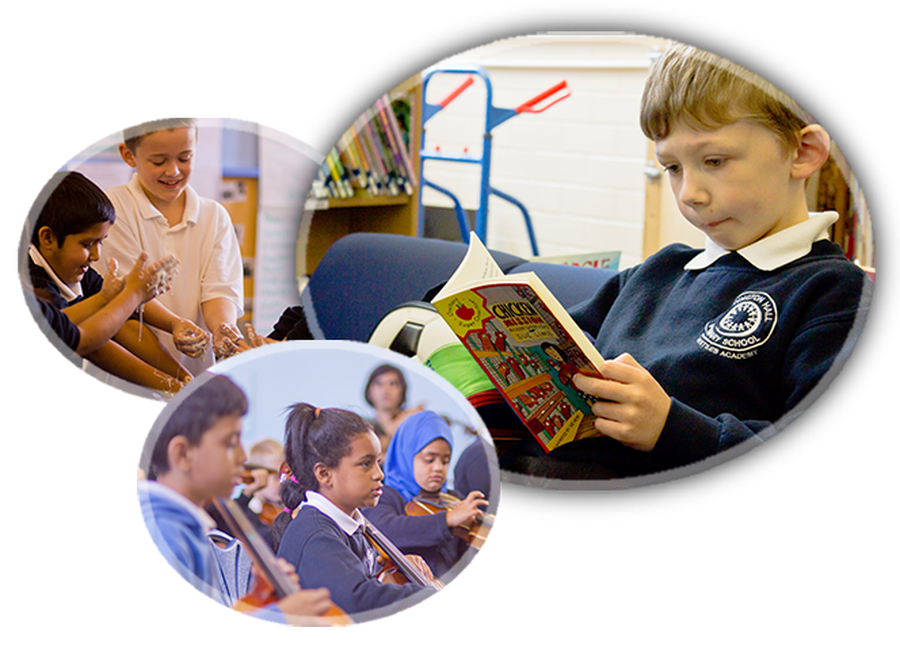 Newsletter No 4
Welcome back, as usual not a moment of learning has been wasted.
We were very honoured to receive a visit from the distinguished academic Robin Alexander and Aston Villa Player, Ashley Westwood.
Robin Alexander came in to discuss the progress of the EEF Dialogic Teaching project taking place in Year 5. He was extremely impressed with how we have implemented the project and how we are using the materials to develop different types of talk. Robin viewed recordings of the classes and discussed strategies we are using. He commented on being impressed with the children knowing the technical vocabulary for talk and how they use it when talking in class. He is keen to see us again in the Spring term, when the project steps up even further.
On Wednesday we were lucky enough to have a visit from Ashley Westwood a first team player from Aston Villa. Year 6 met with him and asked some questions before he signed autographs for the children and posed for a photo with them.
After being spotted at the age of 6, he started his career at Crewe Alexander before joining Aston Villa in 2012. He told the children how determination and hard work has got him to where he is today, which hopefully will inspire our children to do the same.
Caitlyn 6H 'Ashley Westwood is very inspiring and made me think I should work very hard'.
Subhan 6H ' I enjoyed meeting Ashley Westwood as I have never met a real player before'.
Reception Class September 2016
This week we held two open days for parents who have children starting school next September. If you have a child who is due to start school next year you must complete your preference form by the end of December. You can do this on line at www.birmingham.gov.uk/schooladmissions or a paper form is available from the school office. We will be holding additional open days before the end of this term were you will have the opportunity to see the teaching and resources available in our reception classes and ask any questions you may have.
Ninestiles Academy Trust
Teacher Training Day
Friday 18th December 2015
Over the last year there have been significant changes to the expectations of our National Curriculum and the statutory assessments schools have to carry out at the end of Year 2 and Year 6. With this in mind, Ninestiles Academy Trust will be holding a training day for all teaching staff on Friday 18th December. This means that term will end on Thursday 17th December for all our children.
Value for this month – Caring
During November we will be exploring the value of caring. We will be asking the children to think carefully about what we mean by 'caring' and the various ways that they can show that they care for themselves, other people, friends and family. Also caring for the environment around us, our school and our homes. We would like the children to think about how they can demonstrate this value in school and at home. At home we would like you to build on these thoughts. For example, you may talk about why it is important to think about how our actions an affect others and how it is important to show our family and friends that we care for them. We appreciate your help and support in reinforcing the school values.
Young Writers
Writing instructions for how to build a log den, which included:
'Clear a space, look for a long log with your friends, lean the long branches on the log' . Faizaan Ajaib 2W