Friday 24th October Teacher Training Day
Monday 27th October until Friday 31st October Half Term Holiday
Erdington Hall P S @ErdingtonHallPS
2 Sep RT @NinestilesLKEN: Great talk today from @richardgerver for @NinestilesTrust staff CPD - hilarious and thought-provoking #change
9 Aug RT @22Gards: Nearly at 60k followers! Will be giving away a signed pair of boots when hit 60k! Rt!
4 Jul Erdington Hall choir are rehearsing today at Ladywood ARC for their forthcoming performance at Symphony Hall http://t.co/jKVP6TlUER
1 Jul Great day at Highbury Hall today for the Ninestiles Trust Pupil Councils.
23 Jun RT @PE_stedcamp: @ErdingtonHallPS taking in the commonwealth spirit @KingsburySSP CWSD with their @Mo_Farah 'mo-bot' #inspiring http://t.co…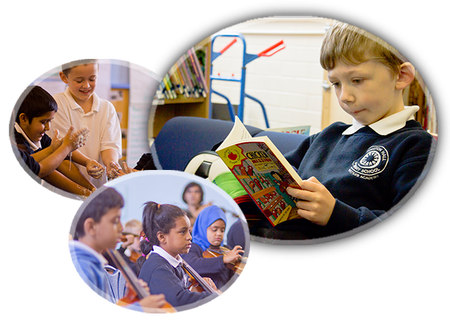 Aston Villa V Tottenham
£15 for one adult and up to three children
Next Aston Villa home game is against Tottenham on Sunday 2nd November, kickoff at 4pm. Pay £15 for one adult and three children go free. Vouchers available from the school office.
A First Half Term to Celebrate
We have a lot to celebrate at the end of a very busy and eventful half term. There is some good news to share with you, starting with the official letter detailing the report following the visit by Usha Devi, HMI Inspector, in September. Highlights of the report are as follows:
•Records indicate that teaching is improving •Pupils were keen to talk about the increase in activities that are 'making them think' •Teachers reinforce the importance of using suitable methods to solve mathematical problems and encouraging pupils to use grammar and punctuation correctly when writing •Teachers are planning suitable activities for pupils of different abilities •Teachers' marking has improved. Teachers are providing pupils with the specific guidance they need to improve the quality of their work, including their grammar, punctuation and spelling skills •Pupils are taking greater pride in the presentation of their work •Opportunities for pupils to develop their literacy skills across different subjects are developing particularly well
The full document can be viewed by following the link on the school website Ofsted page or at http://www.ofsted.gov.uk/inspection-reports/find-inspection-report/provider/ELS/138194
We are extremely pleased with the report which confirms we are making significant progress on our journey to becoming good.
This was reinforced by Sir Dexter Hutt during his visit to school on Tuesday of this week. He was blown away by the school and clearly recognised the quality of our offer. He commented several times on the warmth of the staff and quality of relationships. He told us he would send his grandchildren to our school.
We are not standing still and on the first three days of the new half term we are continuing our cycle of improvement with an internal review to support us in addressing the actions highlighted in the latest report.
The Life of an Erdington Hall Primary School Child by Ellie James 5T
Ellie has written a fantastic book about life at Erdington Hall School. This was written independently at home and is a fabulous tour guide for the school. This is her Welcome section:
Are you ready for an epic journey to the start and end of school? What other school is better than Erdington Hall Primary School? Well there is no better school in the welcoming city of Birmingham! Come to our school and experience a great education for your brain! We have awesome teachers at our school and well behaved pupils. Great lessons are going to amaze you with so much to learn! With eight years of school there is so much to learn in your childhood from nursery till year six! As soon as you walk through those open doors a wind of warmth comes rushing to your body. If you have a worry talk it over with a friend or teacher and they will understand, we will all understand! We will welcome you with open arms so come to our school today whether you are a pupil, parent, visitor or a trained teacher!
We will be producing the whole book in print in the near future. Well done Ellie!