School will close for the summer holiday on Thursday 16th July at 3.15pm and will re-open to years 1 - 6 on Monday 7th September at 8.45am
Erdington Hall P S @ErdingtonHallPS
6 Dec 2014 RT @women4erdington: @ErdingtonHallPS yesterday. Lovely bright children: very impressed that one young man asked Jack Dromey MP about... ht…
5 Dec 2014 RT @WMQPEP: Great meeting today @ErdingtonHallPS discussing our forthcoming Peacemakers and Peer Mediation Training - looking forward to st…
17 Nov 2014 Teamwork on the low ropes at Kingswood http://t.co/ZHkDuleDgV
16 Nov 2014 A 'tired' B team try to cross the molten lava bed http://t.co/vCLYES4dzN
16 Nov 2014 Tire challenge http://t.co/sFZfG1DSTY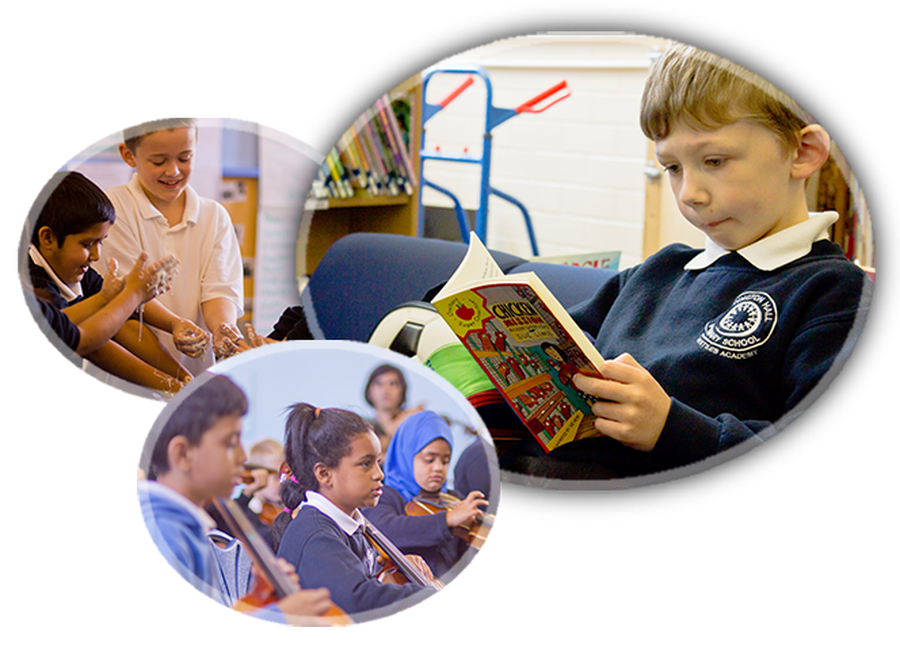 Grammar School Admissions - September 2016
Parents of Year 5 children considering a Grammar School education for their child will need to register their child online for the test by Friday 10 July 2015 at www.birminghamgrammarschools.org by Friday 10th July 2015, late applications will not be considered. If you required any additional information please contact the Admissions Office on 0121 415 6004 or speak to Mrs Lloyd in the school office.
Newsletter Number 34
New Starters September 2015
This week we have been holding our induction meetings for new parents of nursery and reception children. Both have been very well attended. This is an opportunity to share our vision for their child as they start their journey of formal learning. Reception parents can also order an economically priced uniform starter pack which contains a sweatshirt, book bag and PE bag for £10. Additional items of uniform for all year groups can be purchased from our uniform supplier, Mapac, either by phone on 01923 255525, via the link on the school website or at www.mapac.com. Please order early to ensure delivery before the start of the new term.
Refurbishments to Improve Provision
Rewiring
We have successfully bid for funding to have the whole of the ground floor rewired. This will be an extensive job that will take the majority of the holiday to complete. To enable the work to start immediately school will closed to all children on Friday 17th July. This will enable staff to clear all the classrooms ready for the work to start on Saturday 18th July. Erdington Hall Children's Centre will also be closed for the duration of the school holiday, however all services and activities will continue at other Children's Centres in the locality. For further information on the Children's Centre calendar please telephone 0121 675 2223.
MUGA Update
The final stage of the MUGA installation should be completed by the middle of next week. The children have managed very well during the refurbishment and are already using some of the new equipment. When finished this will enable us to maximise the use of the whole playground and new clubs will be arranged at lunchtime for all pupils to take part in. The children are creating their own set of rules to ensure safety in the playground.
Year 5 Grammar Tests
If your child is in year 5 and you would like them to take the Grammar School entrance test the closing date for registration is Friday 10th July 2015 at 4pm. Registration forms received after this date will not be accepted and children will not be entered for the test. To register your child please visit www.birminghamgrammarschools.org. If you have difficulties in completing the test form please contact the Grammar Test Team on 0121 415 6004.
Spotlight on Punctuality
We are continuing with our punctuality drive and I am pleased to report that the number of children arriving late to school has halved over the last few weeks. Please continue to bring your child to school on time to help them to settle comfortably and quickly into their learning.
School Uniform
It has come to my attention that a number of reception children are not wearing their school uniform. Please make sure your child always wears their uniform to school.
Navy blue school sweatshirt, charcoal grey or black skirt or trousers and white polo shirt. Sensible black shoes must be worn, not trainers.